Embark on a journey with Vidoukin, a rapidly growing technology company at the forefront of innovation. Our mission is to help clients adapt to the fast-changing Chinese environment by providing tailored solutions for their staffing and consulting needs.

Vidoukin was founded in 2012 in Wuhan, the epicenter of the thriving Chinese automotive industry. Since then, we have expanded our presence with offices in Shanghai, Shenzhen and HongKong, and we are excited to announce our plans for further expansion into Singapore and Vietnam. With a team of over 200 talented professionals, we specialize in engineer outsourcing, technical consulting, and headhunting services for various industries, including automotive, IT, and construction.

Whether you are looking for innovative solutions to meet your business needs or seeking to advance your career in a challenging and rewarding environment, Vidoukin has something for you. Contact us today to see how we can help you achieve your goals.

Vidoukin
Your engineering solution provider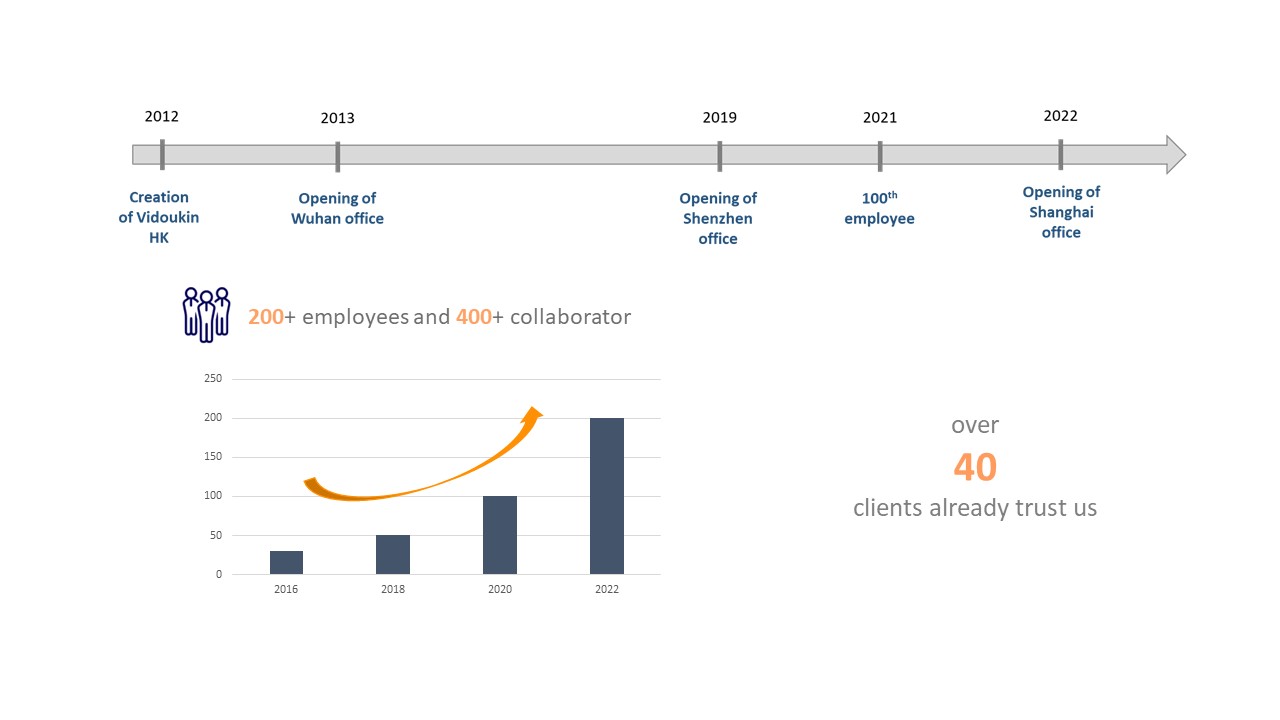 Activity & Expertise
Vidoukin core competence spread across 3 mains industries

I started my career in the automotive and stamping industry, gaining strong experience that would later serve as the foundation for Vidoukin. In 2012, I founded Vidoukin as a freelance operation in China. Since then, Vidoukin has grown exponentially, helping our automotive customers navigate through challenges such as the BEV switch and digitalization. As we continue to evolve, our goal remains the same – to provide the highest level of support to our customers and keep pace with the rapidly changing landscape of the industry. As we growing, our HR expertise is expending beyond automotive and into other industries such as IT and energy. We are excited for what the future holds and look forward to continuing to serve our clients with excellence.
Discover more about us, please click below.