At Vidoukin, we pride ourselves on being a truly global company. Founded by French entrepreneurs with a passion for international business, we have a natural connection to Europe and an unwavering spirit of innovation.
Our main focus is on the automotive industry in China, with our headquarters located in the bustling city of Wuhan, known for its deep involvement in the automobile industry. We also have offices in Shanghai, Shenzhen, and Hong Kong, with plans to expand into Singapore and Vietnam in order to better serve our clients all over China.
What sets us apart is our local expertise. With over 200 collaborators spread throughout China, we have an unparalleled understanding of the local market and the unique challenges it presents. This allows us to provide tailored solutions to our clients, maximizing their success in this dynamic environment.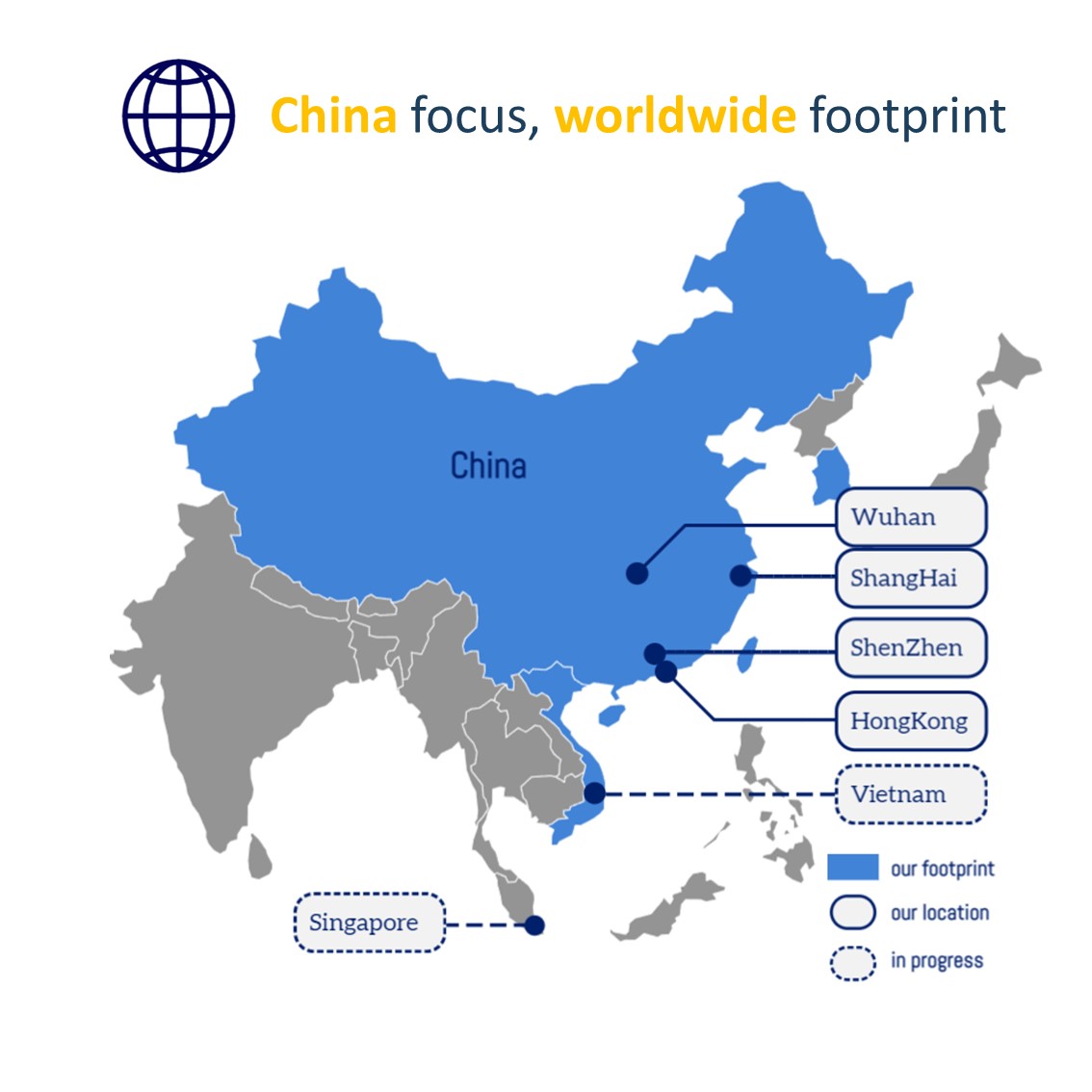 Discover more about us, please click below.